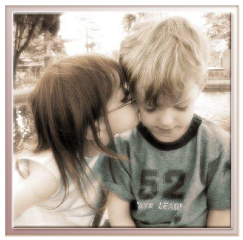 copyright © 2008 Betsy L. Angert. BeThink.org
We met in December. The year was 2007. He was a friend of my cousin's. The two were best of buds; they still are. Cousin Paul has known James for decades. Jim moved to my hometown only months earlier. He felt alone. James longed for a friend, locally. Paul introduced us on the Internet. After my relative played the mediator, the man in the middle, the means for a message, he asked if he might share our electronic mail addresses. James and I each consented, and from then on, we exchanged epistles directly.
In letters, we liked each other. Admittedly, for us, the electronic medium was limited. We decided to share a drink together; although I let him know, I only imbibe water. James said that was not a problem. We arranged to get together at Starbucks. The coffee shop was near to his home and mine. Neither of us wished to share where we lived exactly. We were hesitant, cautious, or just not willing to chance the unknown.

Continue reading "Fragrances and Food; The Way to a Heart is Through the Stomach and Nose" »